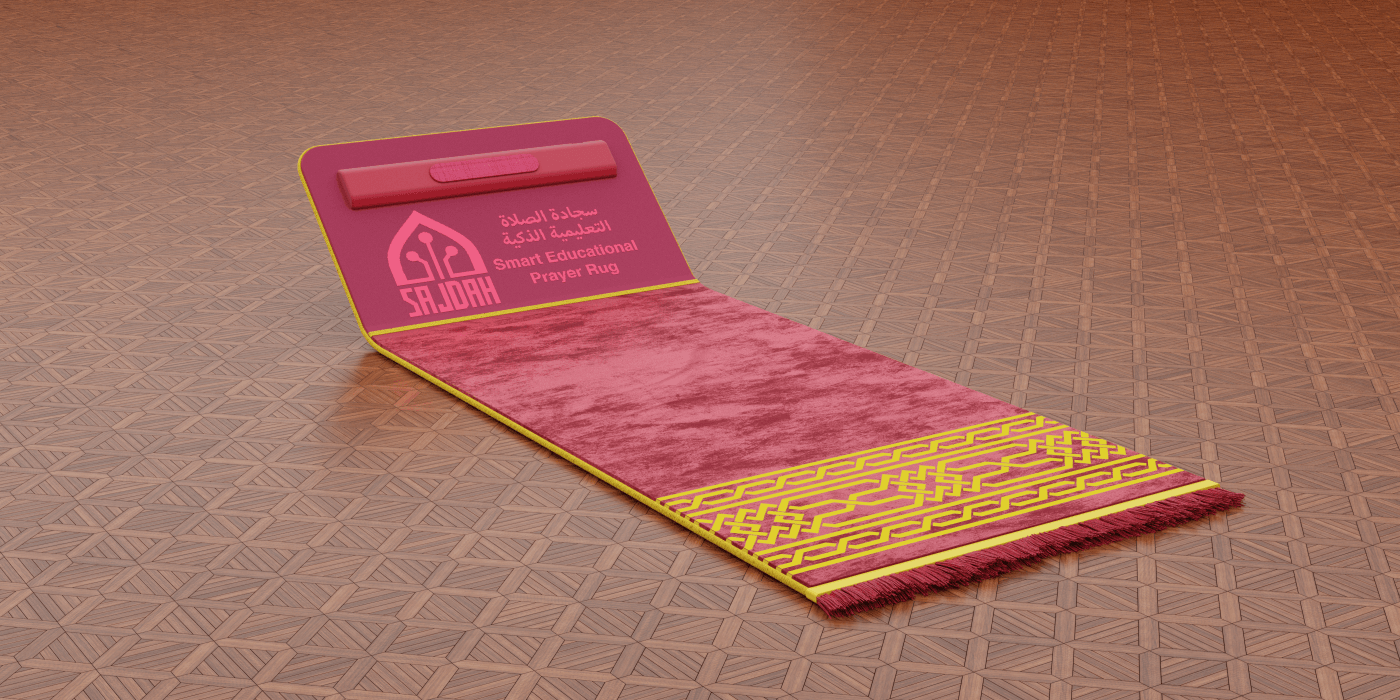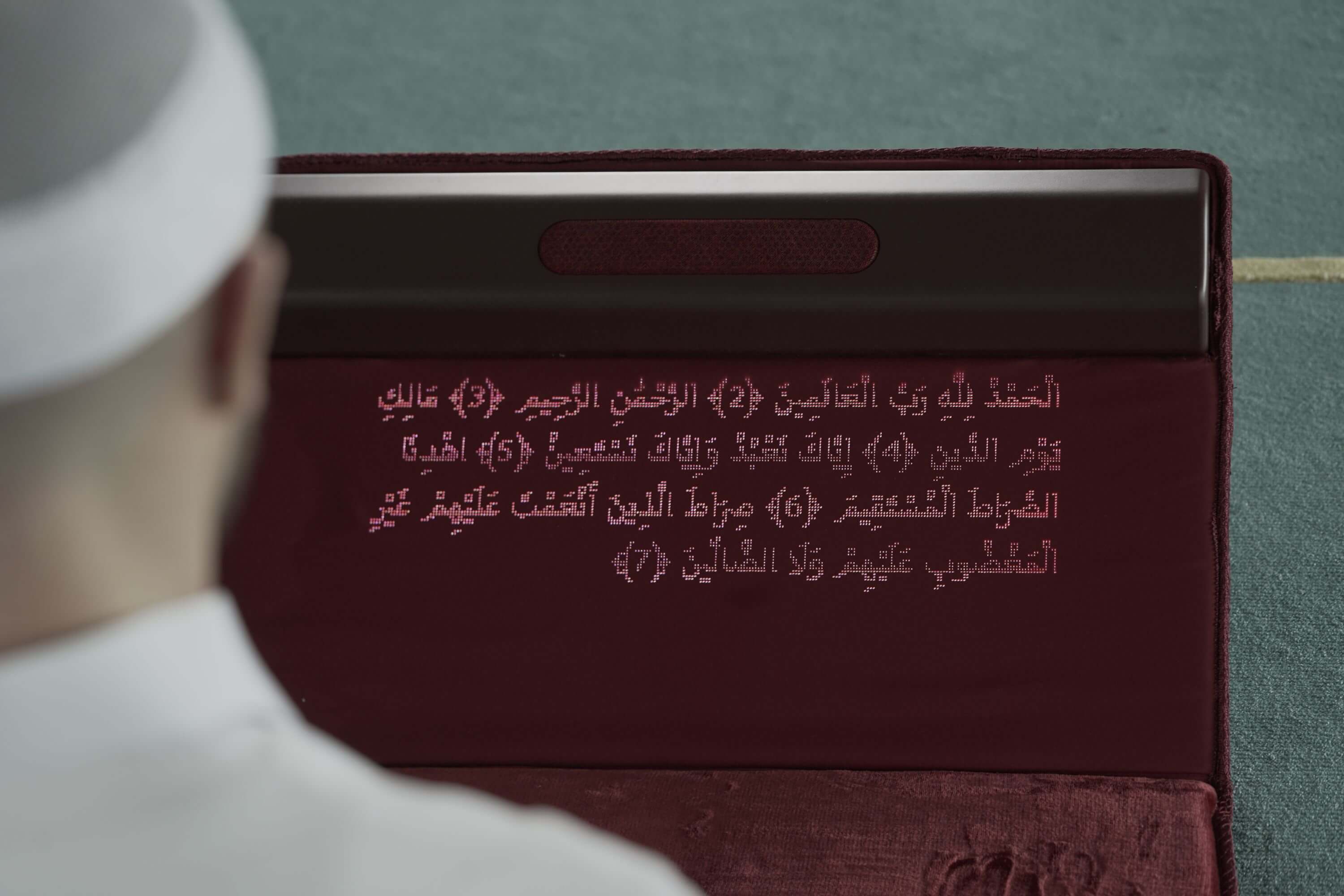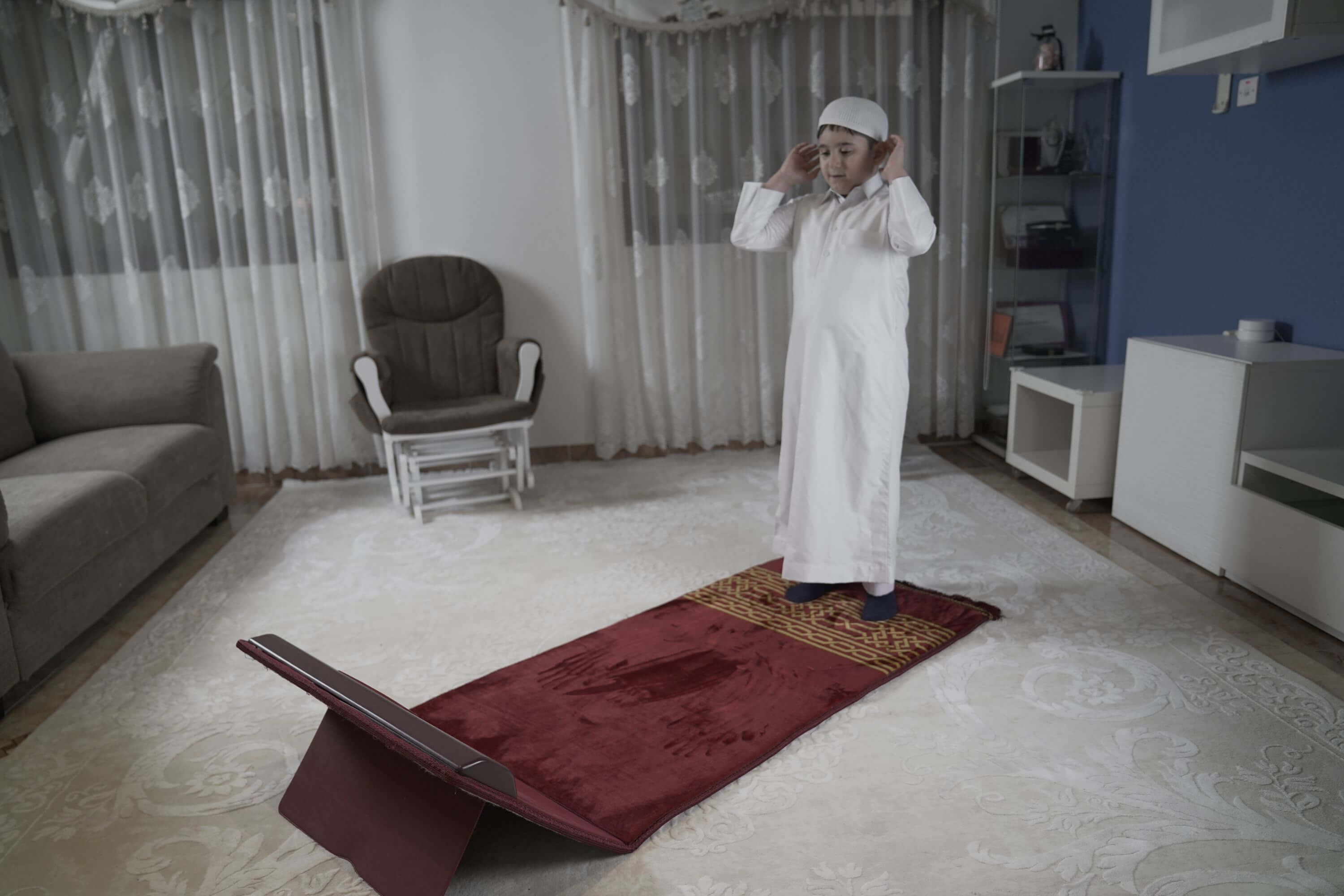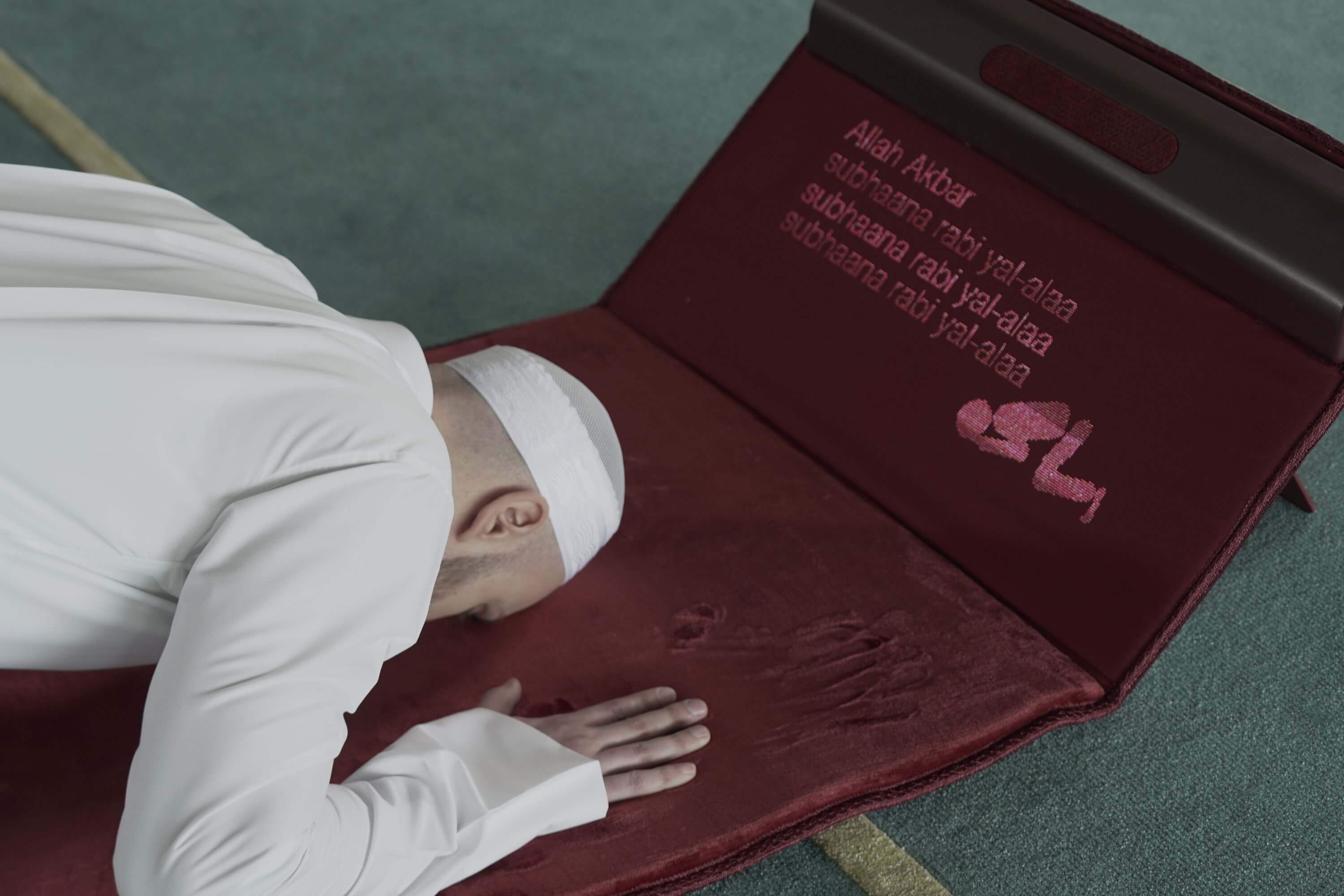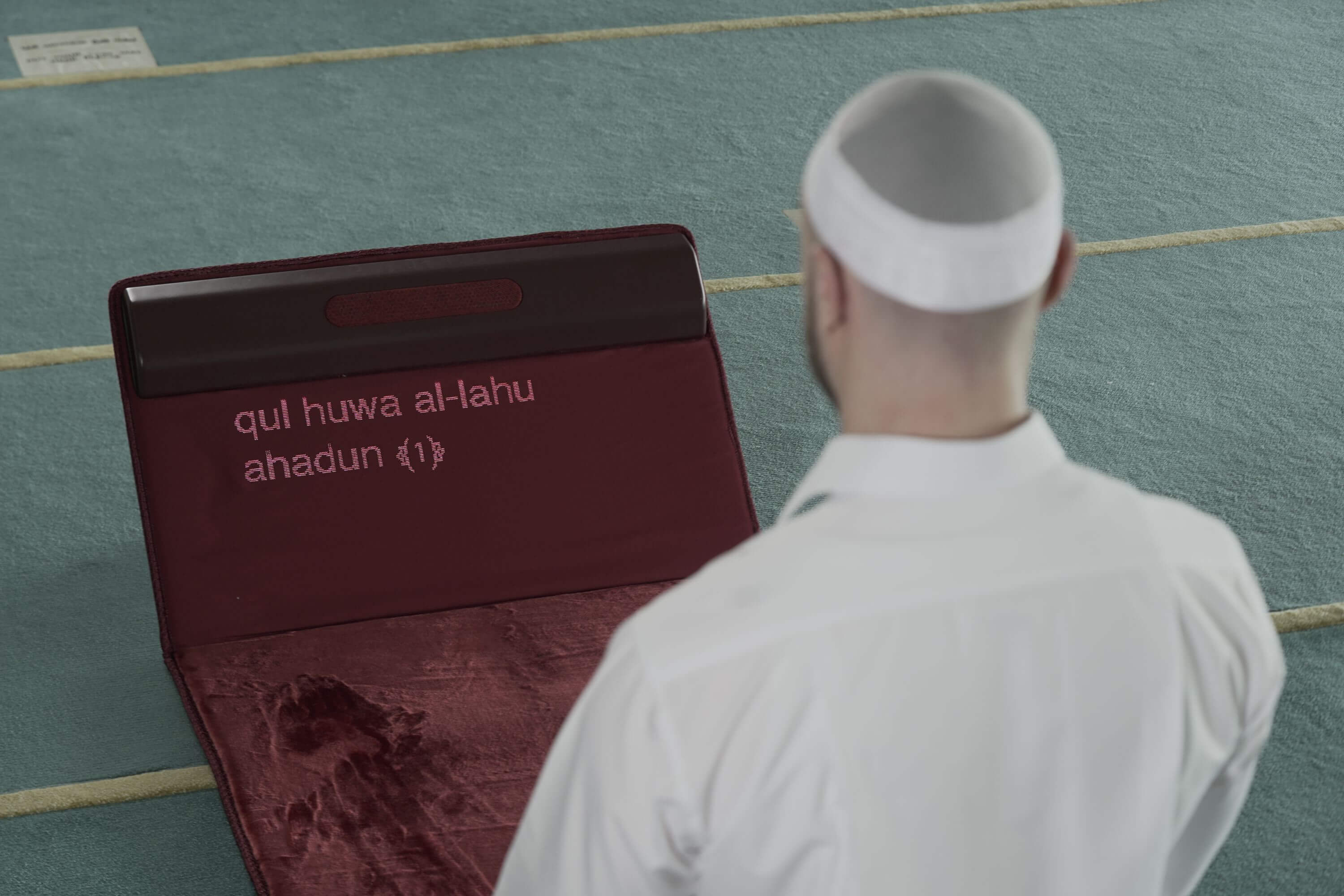 Sajdah: Smart Educational Prayer Rug
$499.00
Stock: Less than 20
Estimated shipping will be in three business days
Description
Sajdah is a smart educational prayer rug that helps new Muslims and children learn how to perform prayers in a correct and proper manner. It uses the latest technologies to teach the novice worshiper. In addition, it displayes what the worshiper must say in each posture with audio and text in different languages. Sajdah has the full Qur'an embedded, so it can be used for easy recitation of Qur'an during Nawafel prayers, such as Tarawih and Qiyaam, without holding the Mus'haf.
Features
LED screen which displays step-by-step prayer sequence.

Full Quran built-in and displayed in Arabic and Transliteration.

Audio speakers to help you learn the pronunciation and Tarteel.

Integrated memory foam layer that makes your prayer experience more comfortable.

Companion Ad-free privacy focused app to control Sajdah and offers prayer guides and times.
---